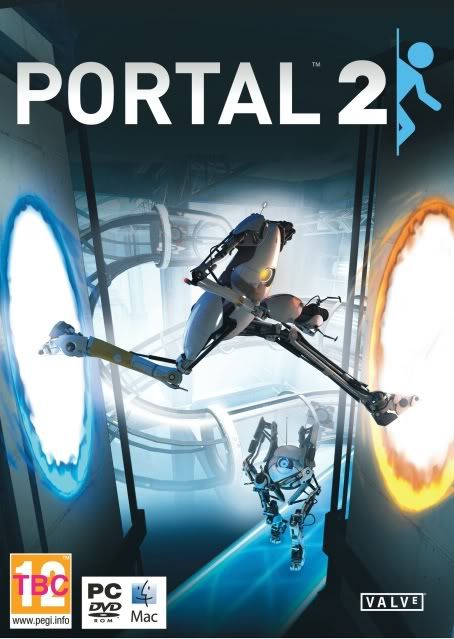 A tão esperada sequela a 2007's Game of the Year, Portal 2 é uma aventura hilariante alucinante que desafia você a utilizar o armamento em juízo sobre um parque de diversões da ciência diabólica.
Usando um dispositivo altamente experimental portal, você vai novamente enfrentar uma letalmente inventivo, o AI-poder louco chamado GLaDOS.
E desta vez você não estará sozinho.
Conheça um elenco alargado de personagens como você acha seu caminho através de áreas perigosas e nunca-antes-visto do Aperture Laboratories.
- A
- A
- A
- A
- A
- X
- X
Editora: Valve Software
Desenvolvedor: Valve Software
Gênero: Sci-Fi tiro em primeira pessoa
Data de lançamento: 19 de abril de 2011
ESRB: TODOS 10 +
Requisitos mínimos de sistema
OS: Windows 7 / Vista / XP
Processador: 3.0 GHz P4, Dual Core 2.0 (ou superior) ou AMD64X2 (ou superior)
Memória: XP 1GB / 2GB Vista
Espaço em disco rígido: Pelo menos 7,6 GB de espaço
Vídeo: placa de vídeo deve ser 128 MB ou mais e deve ser compatível com DirectX 9 com suporte a Pixel Shader 2.0b (ATI Radeon X800 ou superior / NVIDIA GeForce 7600 ou superior / Intel Graphics HD 2000 ou superior).
Áudio: compatível com DirectX 9.0c